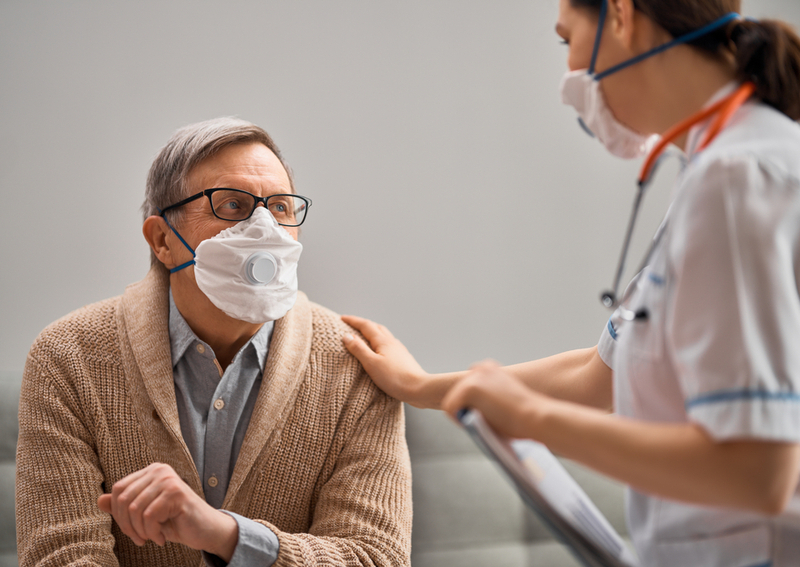 Assisted Living Care Services for Seniors with Mesothelioma
Mesothelioma Awareness Day is celebrated annually on September 26 to create awareness about the rare type of cancer. Mesothelioma is connected to asbestos exposure and although many countries have permanently banned it, it is still allowed at an amount of up to 1% in materials in the US.
It is seen that when asbestos fibers are disrupted, they can become airborne and can be inhaled. In such cases, the asbestos fibers can stick to the lining of the lungs, heart, or abdomen, which later form tumors in those organs. It is also very difficult to detect asbestos fibers in the body when exposed initially. As asbestos-triggered mesothelioma caused around 45,000 deaths between 1999 and 2016, Mesothelioma Awareness Day aims to enlighten the public about the harmful effects of using asbestos and encourage them to stop using it in any form.
Seniors can be severely affected by mesothelioma, which is why assisted living care communities offer specialized services to help them cope with the confusing and challenging situation. Caregivers at senior care facilities provide the right resources and care to help their residents diagnosed with mesothelioma manage their symptoms effectively. The condition leads to shortness of breath, fatigue, weakness, and lack of energy, and makes it very difficult for seniors to manage their day-to-day activities. That is why assisted living facilities offer round-the-clock assistance to seniors for meeting all their needs.
Caregivers at assisted living care communities will help seniors with dressing, bathing, grooming, and all other everyday tasks. Senior care facilities also ensure that patients with mesothelioma eat a healthy and nutritious meal every day to deal with the consequences of the condition. Besides, caregivers will also help seniors walk around the community and take part in mild exercises to improve and maintain their physical health. They will ensure that the medications are taken in time and in the right prescribed doses as well to help seniors fully recover from the condition.
Mesothelioma treatment involves a combination of surgery, chemotherapy, and radiation therapy. Moreover, other supportive treatments are also recommended to relieve the symptoms and improve the quality of life of seniors. Assisted living facilities may also provide transportation for their senior residents when they are required to go to an appointment or receive chemotherapy or radiation therapy treatment. Apart from that, they will also work with a counselor to give emotional and mental support to seniors going through the hardship.
In short, senior care communities provide all the resources and support systems to seniors with mesothelioma to help them as well as their families navigate through the tough times efficiently. Ensuring compassion and empathy is the primary goal of caregivers at assisted living facilities while providing the highest level of care and comfort to seniors.