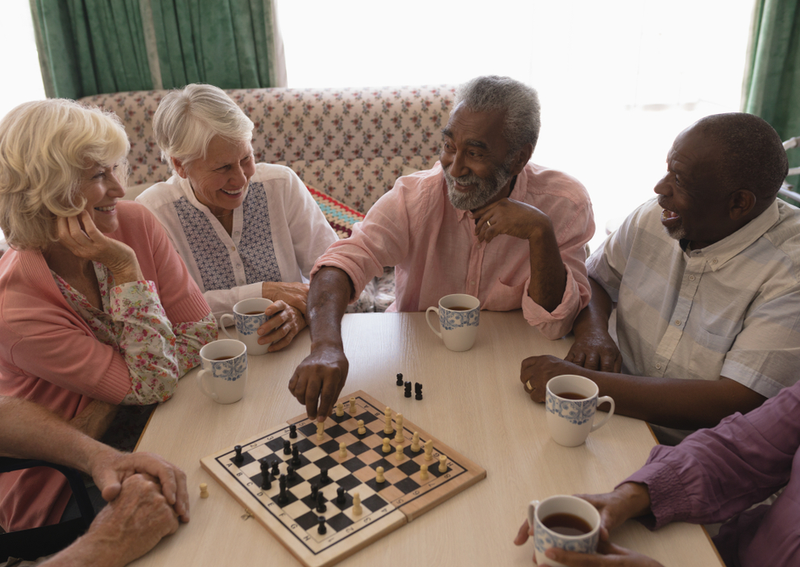 Activities Of Daily Living In Senior Living
In general terms, activities of daily living refer to the daily tasks that all of us complete to care for
ourselves. With age, we might need some help and support with these tasks due to reduced mobility,
pain, cognitive decline, and other health issues. Senior living and assisted living communities usually
base their type of care on the number of activities of daily living the new resident needs help with.
What Are Activities Of Daily Living?
Activities of daily living are specific tasks that are required for independent living at a senior living
community or home. For an assisted living community, the level of independence with activities of daily
living is based on whether the resident can do the activities on their own. If the senior needs help from a
professional or family caregiver, they might require a higher level of care.
What Do ADLs Measure?
Generally, activities of daily living are used as indicators of a functional status of a person. Depending on
the number of activities of daily living that a person can do on their own, they can be considered
completely independent, requiring mild to moderate help or completely dependent. This data can be
helpful to caregivers as they prepare to offer personalized assistance throughout the day and night.
Moreover, knowing more about ADLs can help caregivers find the living option that is the best to meet
the needs of the resident and devise a care plan that can address the specific challenges and abilities.
Assessment Of Activities Of Daily Living
In most senior living communities, clinicians perform an ADL assessment to understand the needs of the
potential resident. There is no standard ADL assessment test that is used by every senior living or
assisted living community. Most of these communities get the information they need using their own
ADL assessment methods. However, it is not just clinicians who can do an ADL assessment. It can also be
assessed by family members. To do this, family members can make use of online tools or by simply
watching their loved one's ability to finish the important activities of daily living.
To ensure a more formal assessment of ADLs, families can choose to enlist the help of an occupational
therapist or their family doctor. Having this information about their senior loved one can help family
members select the right step and also seek out government help or insurance to offset the costs of
care.