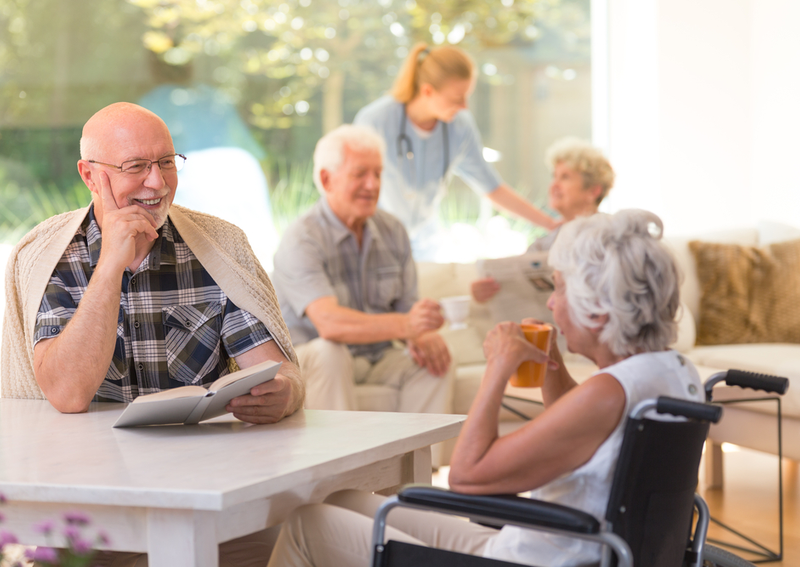 How Can Senior Living Encourage Happy Aging?
The concept of happy aging has been studied for many years and all the results point to one thing, which is that having a positive outlook towards life can ensure your health as you age. Despite the nonidentical ways of finding one's true happiness, a great way of fostering it is by retiring to a senior living community. Some of how senior living can encourage happy aging are discussed below.
More Friends 
Senior living communities are meant to improve socialization for residents. Living by themselves at home can lead to developing feelings of loneliness in seniors. Senior living communities offer places where the seniors can grab a cup of coffee with their favorite neighbor. This decreases the possibility of feeling lonely and isolated. Perceived loneliness has been linked to many health issues in seniors like increased anxiety and depression. Anxiety and depression can lead to diminished immune performance and cognitive decline. Because of the social atmosphere in senior living homes, residents will be able to find support systems and friendships right down the hall.
More Chances To Move
Movement is a very important factor that is related to happy aging. There is nothing like the endorphin rush that is related to exercise. However, in the name of the exercise, no senior is expected to run a marathon. Taking a daily stroll listening to their favorite music, taking a group exercise class, or swimming a few laps can be beneficial to seniors.
Senior living and assisted living communities provide access to many wellness resources and chances to move their bodies. Many senior living communities offer group exercise programs and yoga classes to ensure the wellness of the residents. Some other communities also offer facilities like swimming pools, fitness centers, and even rehabilitation therapy services.
Nutritious Meals 
Having favorite dishes can be comforting for seniors and can remind them of favorite moments and memories. Many seniors who are living alone at home find it very difficult to plan and prepare meals, which means that they are not getting the necessary nutrients to ensure health and happiness.
Senior and assisted living communities can help remove the stress from daily meal preparation and can help turn dining into a great experience for seniors. The best senior living communities out there offer chef-prepared meals that are served in beautiful dining rooms, where seniors can have meaningful talks over delicious meals.
These are some of how senior living communities encourage happy living.