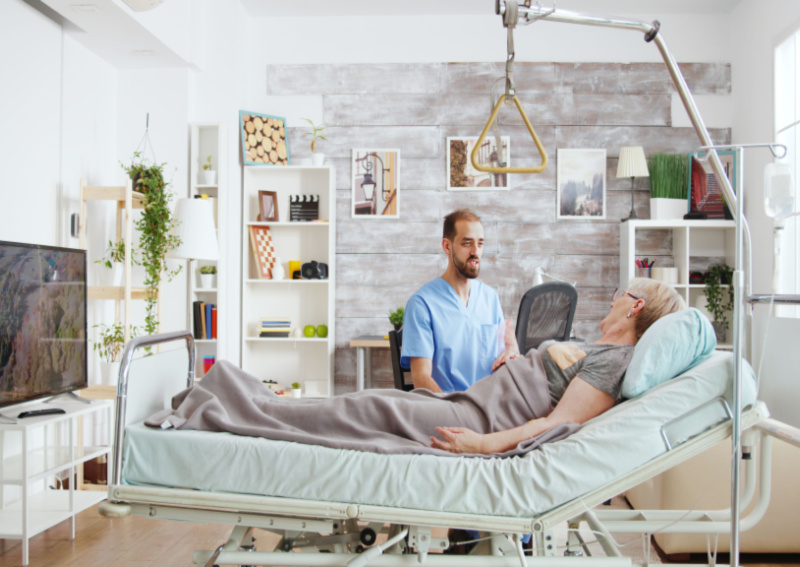 Steps In Moving Someone From Their Hospital To Senior Living
It is ideal to transition someone to a senior living center thoughtfully and slowly, but some people cannot do it. Some seniors should relocate directly to an assisted living home or another senior living facility after getting discharged from a hospital. On the other hand, some should relocate to a nursing home before a new community home for seniors.
Being ready and leveraging your time will possibly keep this move from seeming overwhelming. Your relative may be moving to a nursing home or a senior assisted living facility after their stay in a hospital. Either way, you can discover a community where your relative will thrive.
Stay Up To Date About Hospital Discharge Plan
When your relative is hospitalized, you should note that the discharge planning process starts almost immediately. Your relative will stay there for the acute care that they require, but the social work team of that hospital will start assessing their requirements and preparing for discharge. Make sure you stay up to date with the discharge plans of your relative's hospital lest a quick discharge blindside you.
Discover The Best Senior Living Option For Your Relative
As your relative is hospitalized, you can start searching for suitable senior living locations for them as part of the discharge plan. However, you should search fast when the date of discharge is close. It means that you should make this process maximum efficient.
Start to seek communities that offer the option that your relative will need. When you are unsure what form of assistance and support they need as they leave the hospital, seek recommendations from their doctor or care team. When moving from a rehab stay or hospital, remember that assisted living is an option that people often consider based on their cognitive state and needs.
Make The Right Inquiries About Senior Living Facilities
After having a compilation of facilities in your preferred location offering the lifestyle option that suits your relative, you may contact each location for more information. Thus, you can whittle down your choices even further before starting to tour each location.
As you contact each facility, keep a compilation of questions as a reminder of what to inquire about. Note down the answers, and thus make the information as organized as possible when you whittle down the list further.