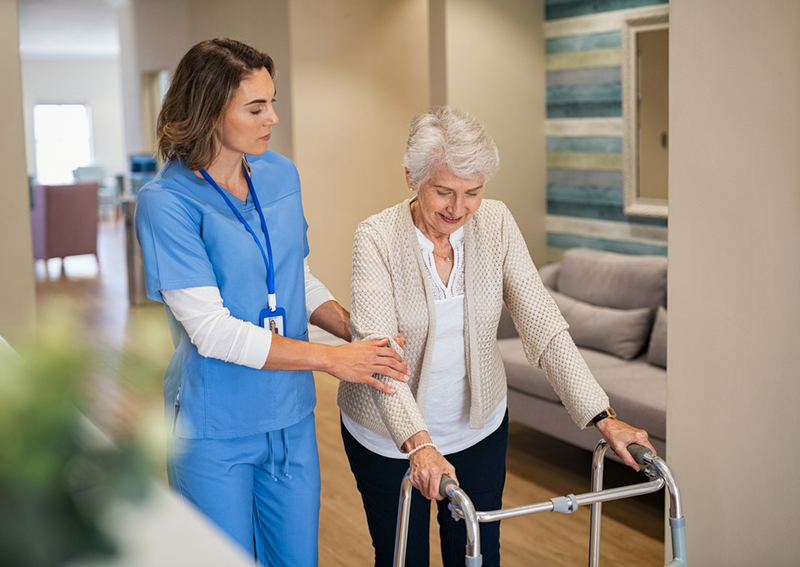 What Is Caregiver Burnout? 
You may not think twice about taking the responsibility of caring for a loved one, but you should also understand that it can take a toll on your physical and emotional well-being. Caregiver fatigue is for real and can leave you exhausted and unable to do your duties and responsibilities. Let us see what caregiver fatigue is and how to prevent it.
Caregiver Fatigue 
Caregiver burnout or caregiver fatigue happens when the primary caregiver feels emotionally, and physically exhausted taking care of the person in need of care. This can often result in a change in attitude leading to negative feelings towards the care recipient and may lead to feelings of resentment. You need to understand that when you do not take care of your health, it will be impossible for you to take care of someone else.
Causes Of Caregiver Burnout 
When you put all your effort and energy to care for your loved one and neglect your health, you could feel exhausted and start to experience negative thoughts about the care recipient and your task. This can result in fatigue and resentment. Some of the important factors that can result in caregiver fatigue and negative feelings are:
Role Strain
When you are in the role of a caregiver, role strain can occur. Oftentimes, caregivers struggle to differentiate their initial role and responsibilities as a caregiver.
Unrealistic Expectations
It might be difficult for you to accept the fact that your efforts as a caregiver may not result in the betterment of the care recipient. You may or may not influence the well-being and happiness of your loved one and all these can result in caregiver fatigue.
Unreasonable Demands
Your loved one may make unreasonable demands and can request unreasonable things from you because they see it as your responsibility. Nonetheless, what needs to be kept in mind is that you are merely a part of the caregiving process. Furthermore, the rest of the family have their roles to play in this process too. 
Lack Of Control
Being restricted because of the caregiver's responsibilities can take a toll on you and can result in huge stress. You can start to feel that nothing is in your control. In addition, not having enough money to take care of your loved one can result in lasting stress.
If you experience caregiver fatigue, it will be a good idea to take a break from your responsibilities as a caregiver and get help from professionals experienced in senior care. You may also consider senior living options for your elderly loved one.